Can You Lease a Used Car?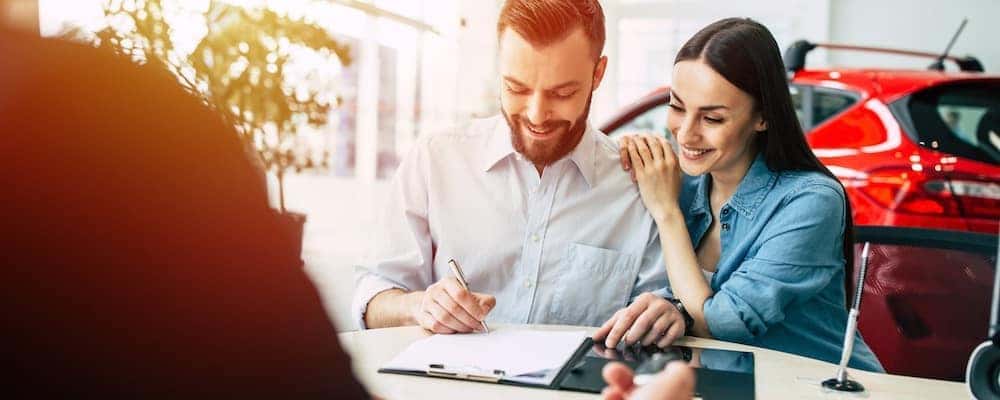 You sure can! Leasing a used car just depends on the dealer, and the manufacturer with which the dealer is affiliated. Usually, if you're looking to lease a used car in Coto De Caza, you're looking to lease a vehicle from a Certified Pre-Owned program. As of this writing, there are only a few brands that don't offer used car leases. If you're looking to lease a luxury used vehicle, simply contact Jaguar Mission Viejo – or use our handy internet chat tool, located on the righthand corner of your browser.
Leasing a Used Car: Facts and Tips
Leasing sure is popular in Southern California – and it's a smart choice. Why? Well, Laguna Beach drivers can enjoy low monthly payments and the opportunity to upgrade their ride every few years.
Which Used Cars Can Be Leased? – As mentioned, used car leases are usually offered just on Certified Pre-Owned vehicles. Used lease prices may not be advertised, so it's a good idea to reach out to us.
Can I Buy a Used Car After I Lease? – If your preferred dealership around Laguna Beach offers used car leases, you can assume that you'll be able to purchase the car after the lease is up. Buying the used vehicle gives you a lower residual value than performing a lease buyout on a newer model.
Used Car Lease vs. New Car Lease – Generally speaking, leasing a used car will cost less than leasing a new car. This isn't always true, however. At Jaguar Mission Viejo, we've got plenty of new car lease deals that make your next new car lease priced similarly to a used car lease. Whether you lease a used car or a new car, you'll still need to return the vehicle to the dealership when the lease term is up.
Insurance for a Leased Used Car – Around San Juan Capistrano, insurance costs depend on the car's value. It's possible you could pay less monthly with insurance for a Certified Pre-Owned leased vehicle.
While maintenance costs tend to be higher on a Certified Pre-Owned car over a used one, Certified Pre-Owned programs include extended warranties that cover important components.
Learn More About Leasing at Jaguar Mission Viejo
Explore the lease deals and incentives offered on new models sporting the Jaguar symbol. If you have any questions about used car leases, lease contracts, or even how to make your own car air fresheners, feel free to reach out. We're located just a short trip from Irvine, so stop by today.
---
More From Jaguar Mission Viejo
The 2019 Jaguar XJ configurations offer six different trim levels, two wheelbase sizes, and four powertrains. Innovative features include active ventilated heated and cooled front and rear seats, an 825W Meridian™ Surround Sound system, a panoramic moonroof with power blind, 10-inch InControl® Touch Pro™ with Connected Navigation and Pro Services, Remote & Protect™, and more….

The Jaguar E-PACE has gained quite a following with Coto De Caza and Laguna Beach drivers for its exceptional performance and style, but the impressive cabin just might be our favorite feature onboard the latest model. The 2020 Jaguar E-PACE interior showcases high-quality materials, undeniable craftsmanship, and some of the most cutting-edge features on the market today. If…

The 2020 Jaguar I-PACE is in a luxury sedan in a class of its own. The awards it has won are proof of that, as are the satisfied customers who have bought their new electric SUV from Jaguar Mission Viejo. It has an incredible 234-mile driving range, high-powered lithium-ion batteries that deliver nearly 400 hp on…
Used Jaguar Vehicles for Sale in Mission Viejo, CA