Service Specials
Jaguar Mission Viejo
28701 Marguerite Parkway, Mission Viejo, CA
Service: 949-359-4945
Alignment Specials
Expires: January 2, 2024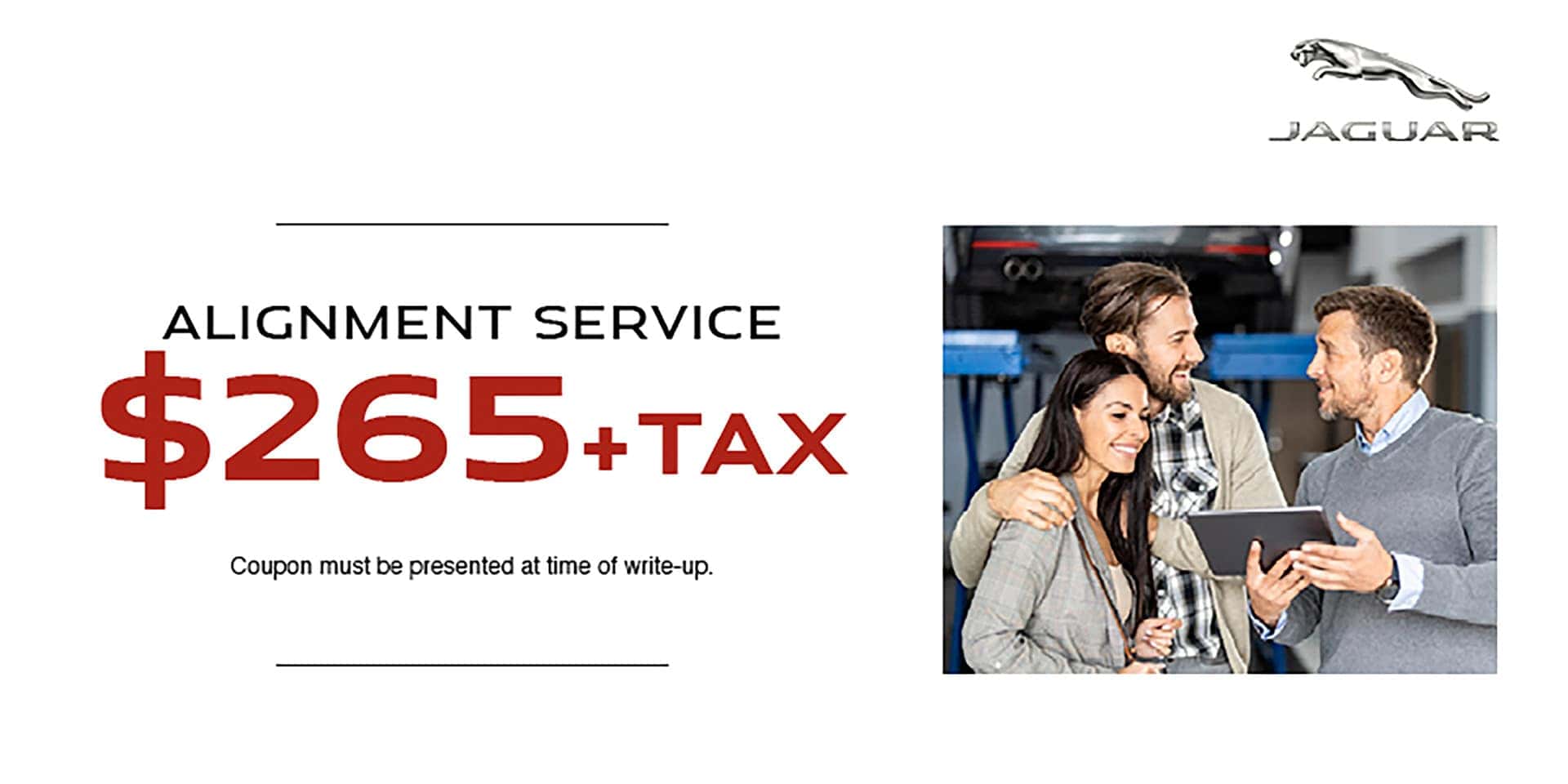 Jaguar Mission Viejo
28701 Marguerite Parkway, Mission Viejo, CA
Service: 949-359-4945
Tire Installation
Expires: January 2, 2024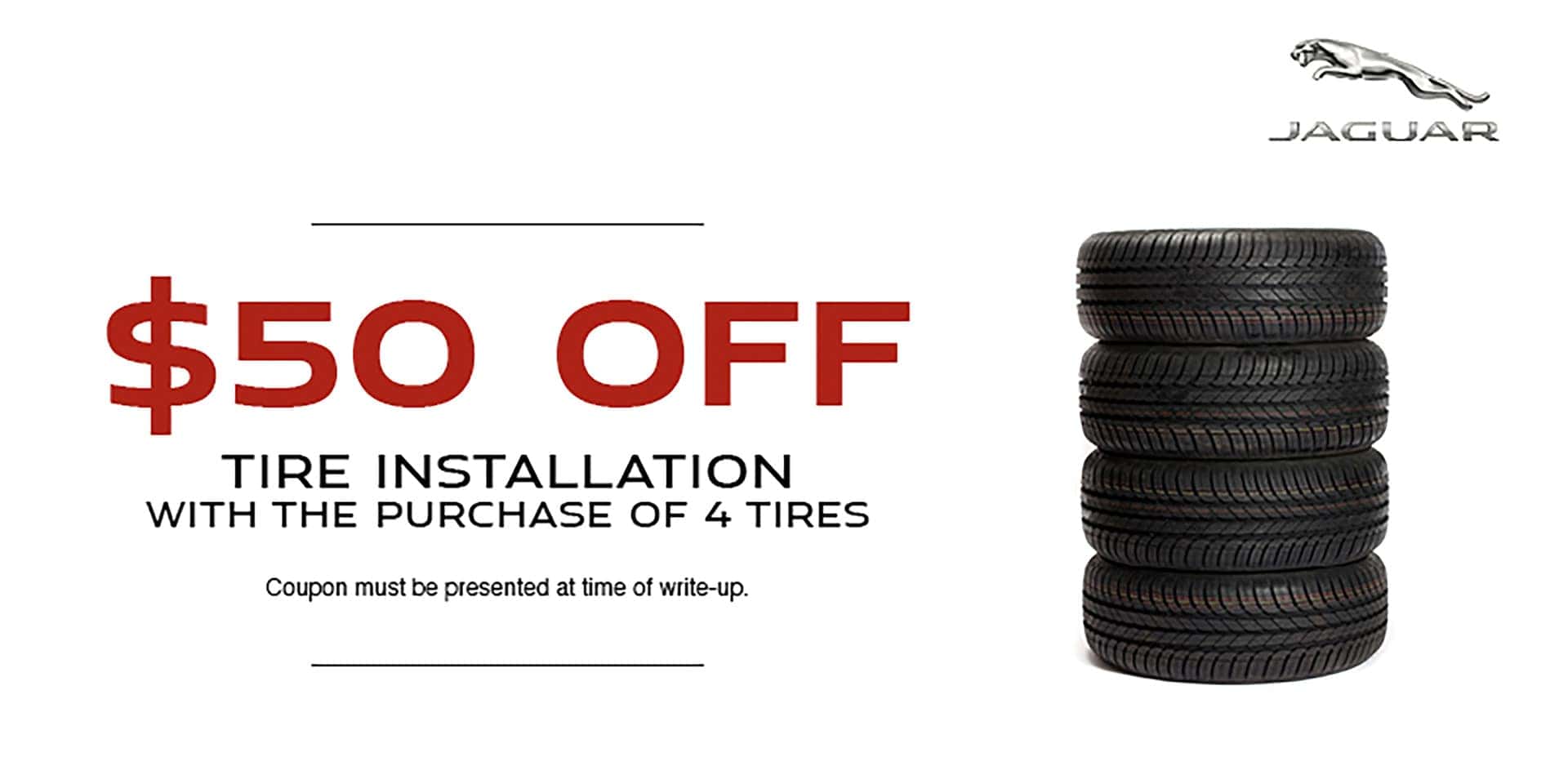 Jaguar Mission Viejo
28701 Marguerite Parkway, Mission Viejo, CA
Service: 949-359-4945
Parts & Labor Rates
Expires: January 2, 2024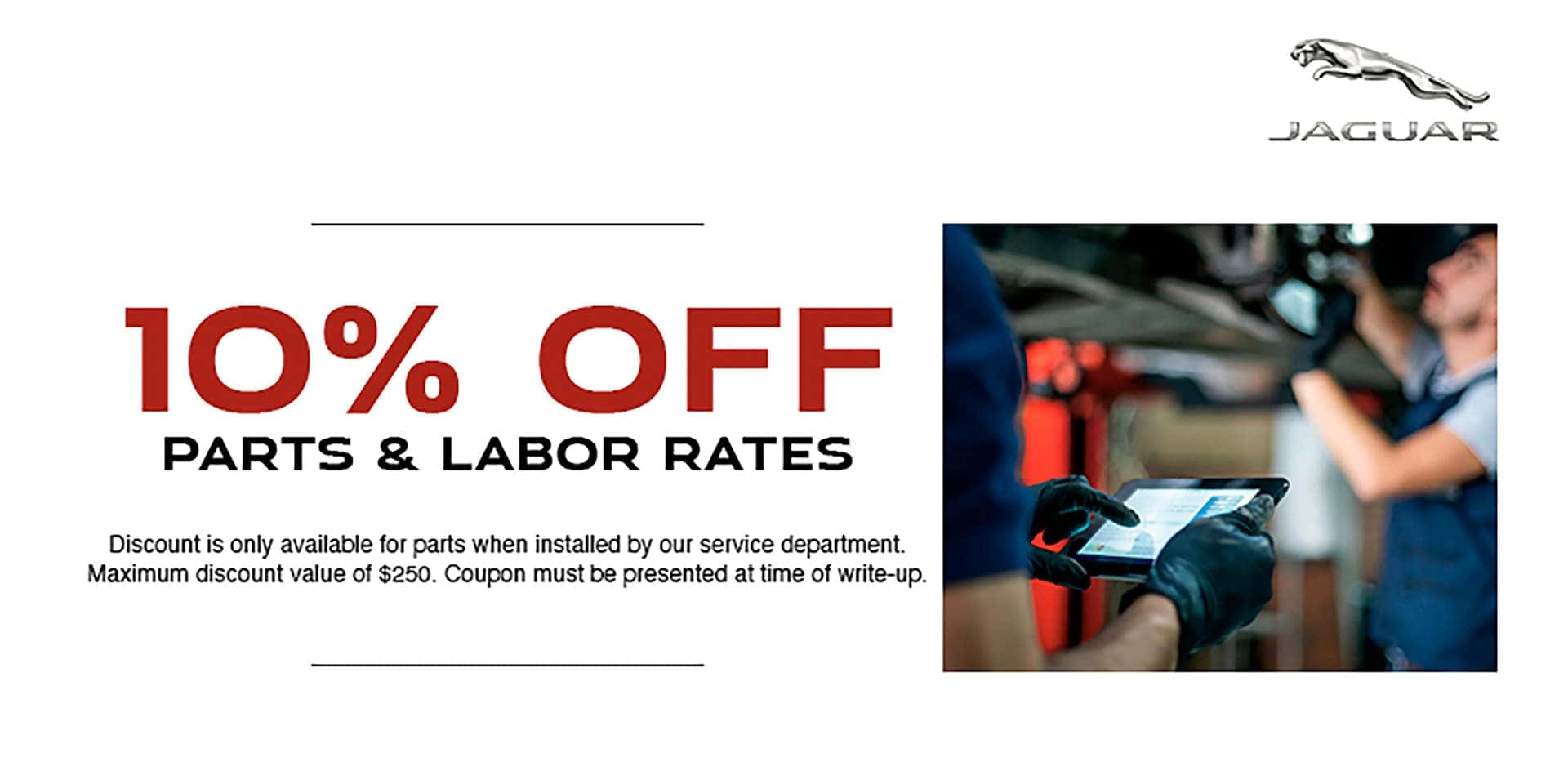 Jaguar Service Specials & Coupons in Mission Viejo
Ready for regular maintenance on your new Jaguar vehicle? Take advantage of Jaguar EliteCare, the complimentary service program that saves you money on your investment. It covers all of the regularly scheduled maintenance. Even if you have vehicle maintenance not covered by Jaguar EliteCare or if it's outside of the normal routine auto care, you can still save money with our Jaguar service coupons and deals.
For example, you might be headed for a cross-country trip where you'll be away from Coto De Caza or Laguna Beach for a few weeks. You might see if we have Jaguar oil change coupons to take advantage of before you leave. Maybe you hit a pothole on the highway going 70 mph. Look over our Jaguar dealer coupons for a wheel alignment to help you save on fuel costs.
Whatever the reason, we have a slate of Jaguar service coupons to help you save money while you own your beautiful vehicle! We get it. You want to keep your elite car or SUV in elite shape.
Regardless of your automotive needs, you'll find the Jaguar service specials and coupons you need at our dealership! After browsing our coupons and offers, schedule your next service appointment at your convenience!
Services Offered at Jaguar Mission Viejo
Your new Jaguar has been precision-engineered to provide unrivaled performance on Irvine streets and beyond. The Jaguar maintenance schedule has been thoughtfully designed to ensure that you get the most out of your vehicle's performance for years to come.
Don't let maintenance costs get in the way of your vehicle's longevity. Jaguar EliteCare takes care of things in their due time. But sometimes, we need extra repairs or maintenance. Look over brake service specials or transmission specials to get the repairs you need at a price that won't break the bank.
Some of the more popular services we offer include:
Transmission Flush
Vehicle Inspection
Brake Service
Wheel Alignment
Tire Rotation
Oil Change
Radiator Flush and Fill
Battery Replacement
Engine and Cabin Air Filter Replacement
And So Much More!
Most importantly, our certified technicians only use genuine Jaguar parts when installing replacement components on your vehicle! Jaguars are already one of the most highly engineered vehicles in the world. You'll continue that tradition with OEM parts installed in your Jaguar.
Browse Our Available Service Special Coupons!
Need expert Jaguar automotive service at a modest price point? There's no better place to visit than the service center at Jaguar Mission Viejo! Have an idea of what type of service you need but aren't sure if our available service specials will cover it? Feel free to contact us or call 949-359-4945 for more information about expiration dates, current pricing for our repairs, and what we cover with the Jaguar EliteCare warranty program.