Is It Against the Law to Drive Barefoot in California?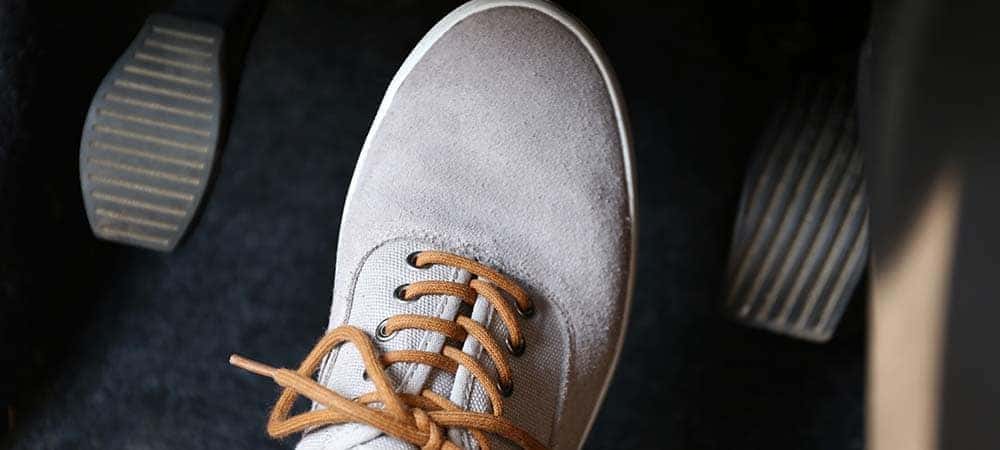 It gets toasty in Southern California, and that's why it's tempting to drive around Laguna Beach barefoot. But is it illegal to drive without shoes? Nope! It is not illegal! Put differently, it is perfectly legal to drive barefoot in California, and it's perfectly legal to drive barefoot in any other state. So, driving barefoot is legal in all 50 states. But is it a good idea? Is it safe? Learn more below.
Is Driving Without Shoes Safe?
You may get kicked out of the Laguna Art Museum for not wearing shoes, but you can drive barefoot from San Juan Capistrano to get there. And it may be enticing to feel your bare foot on the gas or brakes, but that enticing feeling can pose risks. Here are a few reasons why driving barefoot may be unsafe:
If you discard your socks or shoes while driving down I-5, your footwear could get caught under the gas pedal or brake pedal. If these objects get caught under the gas pedal or brake pedal, your chances of getting into an accident increase.
While Jaguar vehicles offer plenty of active safety features, accidents still occur. If an accident occurs around Laguna Beach, police can surmise that driving barefoot contributed to the accident. In this instance, you can be ticketed for reckless driving.
You may have spilled your morning coffee or your bottled water on your way to work. Or there may just be other fluids near the pedal. Either way, fluids near the gas and brake pedals increase the likelihood for your foot to slip. And, as Irvine drivers know, a slippery foot is a risky automotive proposition.
Keep in mind that you're not the only one out there on the roads. You're driving with others. Keep these safety considerations in full view before stepping into your Jaguar without footwear.
Explore Southern California Driving Tips, Tricks, and Laws from Jaguar Mission Viejo!
So, Jaguar Mission Viejo has filled you in: Driving barefoot is legal in California. And although driving without shoes may seem like a silly concern, driving barefoot actually poses safety questions worth thinking about. So, next time you're headed to your favorite grill in Mission Viejo or hiking trail in Laguna Beach, be mindful of driving laws. You can rely on your friends at Jaguar Mission Viejo for the latest automotive news and local points of interest like the San Juan Capistrano Mission – and you can stay up to date by contacting us today for more. And while you're here, see our guide to keeping the leather seats in your Jaguar vehicle looking as clean as ever.
---
Related Posts from Jaguar Mission Viejo
The 2019 Jaguar XJ configurations offer six different trim levels, two wheelbase sizes, and four powertrains. Innovative features include active ventilated heated and cooled front and rear seats, an 825W Meridian™ Surround Sound system, a panoramic moonroof with power blind, 10-inch InControl® Touch Pro™ with Connected Navigation and Pro Services, Remote & Protect™, and more….

The Jaguar E-PACE has gained quite a following with Coto De Caza and Laguna Beach drivers for its exceptional performance and style, but the impressive cabin just might be our favorite feature onboard the latest model. The 2020 Jaguar E-PACE interior showcases high-quality materials, undeniable craftsmanship, and some of the most cutting-edge features on the market today. If…

The 2020 Jaguar I-PACE is in a luxury sedan in a class of its own. The awards it has won are proof of that, as are the satisfied customers who have bought their new electric SUV from Jaguar Mission Viejo. It has an incredible 234-mile driving range, high-powered lithium-ion batteries that deliver nearly 400 hp on…