Who Owns Jaguar?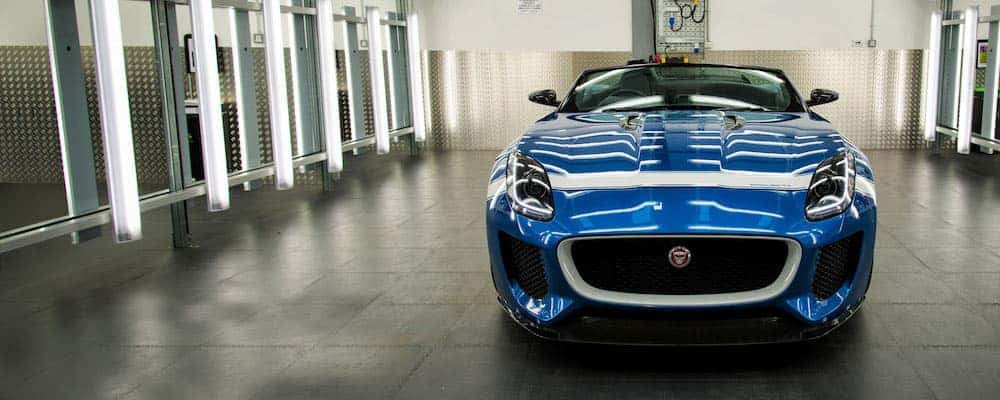 Where are Jaguar models made? Are Jaguar models American cars? Who owns Jaguar? Jaguar is a British luxury vehicle company owned by Tata Motors, one of the largest automotive manufacturers in the world. Learn more about Jaguar origins and who makes new Jaguar cars today at Jaguar Mission Viejo near Coto De Caza. Contact us if you have any questions!
Who Owns Jaguar? Tata Motors
Tata Motors is an Indian automotive manufacturer headquartered in Mumbai and owned by the conglomerate Tata Group which is involved in industries as diverse as hospitality, steel, and telecommunications. Here is how Jaguar fits into the mix:
Jaguar Cars and Land Rover were both purchased in 2008 by Tata Motors and fully joined into Jaguar Land Rover Limited in 2013.
Tata Motors owns several other automotive operations worldwide in the commercial vehicle segment and the passenger vehicle segment.
Tata Motors belongs to Tata Group, originally started in 1868 as a trading company. In its early days, Tata Group was known for milestones like India's first hotel with electricity in 1907, Western India's first hydro powerplant, and the establishment of the Indian Institute of Science in 1911.
Who Used to Own Jaguar?
Jaguar started in Blackpool, England as the Swallow Sidecar Company in 1922 by William Lyons and William Walmsley, and was soon renamed S.S. Cars Limited. In 1935 a sports saloon model (aka a sports sedan) called the SS Jaguar was released, alongside the SS Jaguar 100, an open-top two-passenger sports car. How did these Jaguar models become the luxury car company we know today?
In 1945, the S.S. Cars were renamed Jaguar Cars Limited to distinguish themselves as a memorable brand.
Jaguar became known for stunning sports cars like the Jaguar XK120 and Jaguar E-TYPE and for international motorsports, winning the 1951 and 1953 Le Mans 24-Hour Race.
In 1965, Jaguar Cars became part of British Motor Holdings Limited, which later merged with the Rover manufacturer Leyland Motor Corporation Limited, creating the British Leyland Motor Corporation.
The British Leyland Motor Corporation became nationalized in 1975 due to financial difficulties, but in 1984 Jaguar became its own company again.
Ford Motors purchased Jaguar in 1999 and purchased Land Rover in 2000, selling both to Tata Motors in 2008.
Who Makes Jaguar / Where is the Jaguar Factory?
While Jaguar is owned by Tata Motors, Jaguar Land Rover is headquartered in Coventry about two hours north of London, and the main Jaguar assembly plant is in Birmingham, England, which has been a hub of manufacturing innovation since the beginnings of the Industrial Revolution in Britain. You can even take a trip across the pond and take a Jaguar factory tour! Many plants across the world make genuine Jaguar and Land Rover models, but if you buy your Jaguar in the United States, it was probably made in England. Here is where Jaguar factories are located globally:
Birmingham, England — Jaguar XE, XF, XJ, and F-TYPE
Solihull, England — Jaguar F-PACE
Wolverhampton, England — Engine assembly plant
Graz, Austria —  Facility co-operated by Magna Steyr, manufacturing the Jaguar E-PACE and I-PACE
Changshu, China — Jaguar XE, XF, and engine assembly
Pune, India — Assembly of complete knock-down kits* for the Jaguar XF and XJ
*A complete knock-down kit is a kit of parts that have been manufactured in one country (England for example). The kit is then sent to another country (India in this case) for final assembly.
Experience the Legacy at Jaguar Mission Viejo
Now that you know more about who owns Jaguar and who makes Jaguar, explore the history of the Jaguar logo, learn how to make your own car air freshener, then find out what a Jaguar feels like today at Jaguar Mission Viejo. Schedule a test drive and make the trip from Laguna Beach or Irvine to get behind the wheel of a premium luxury vehicle.
Learn More at Jaguar Mission Viejo
The 2019 Jaguar XJ configurations offer six different trim levels, two wheelbase sizes, and four powertrains. Innovative features include active ventilated heated and cooled front and rear seats, an 825W Meridian™ Surround Sound system, a panoramic moonroof with power blind, 10-inch InControl® Touch Pro™ with Connected Navigation and Pro Services, Remote & Protect™, and more….

The Jaguar E-PACE has gained quite a following with Coto De Caza and Laguna Beach drivers for its exceptional performance and style, but the impressive cabin just might be our favorite feature onboard the latest model. The 2020 Jaguar E-PACE interior showcases high-quality materials, undeniable craftsmanship, and some of the most cutting-edge features on the market today. If…

The 2020 Jaguar I-PACE is in a luxury sedan in a class of its own. The awards it has won are proof of that, as are the satisfied customers who have bought their new electric SUV from Jaguar Mission Viejo. It has an incredible 234-mile driving range, high-powered lithium-ion batteries that deliver nearly 400 hp on…