Who Owns Jaguar?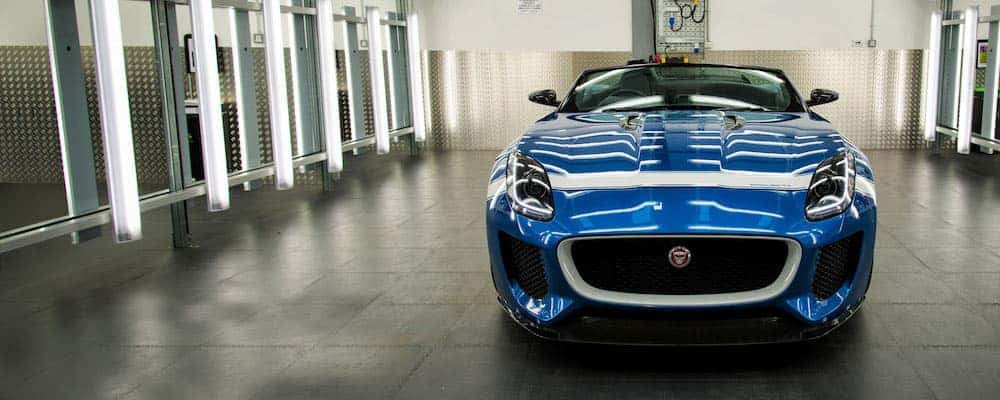 Jaguar is a British luxury vehicle company owned by Tata Motors, one of the largest automotive manufacturers in the world. Learn more about Jaguar origins and who makes new Jaguar cars today at Jaguar Mission Viejo near Coto De Caza. Contact us if you have any questions!
What Is Tata Motors?
Tata Motors is an Indian automotive manufacturer headquartered in Mumbai and owned by the conglomerate Tata Group which is involved in industries as diverse as hospitality, steel, and telecommunications. Here is how Jaguar fits into the mix:
Jaguar Cars and Land Rover were both purchased in 2008 by Tata Motors and fully joined into Jaguar Land Rover Limited in 2013.
Tata Motors owns several other automotive operations worldwide in the commercial vehicle segment and the passenger vehicle segment.
Tata Motors belongs to Tata Group, originally started in 1868 as a trading company. In its early days, Tata Group was known for milestones like India's first hotel with electricity in 1907, Western India's first hydro powerplant, and the establishment of the Indian Institute of Science in 1911.
Who Owned Jaguar?
Jaguar started in Blackpool, England as the Swallow Sidecar Company in 1922 by William Lyons and William Walmsley, and was soon renamed S.S. Cars Limited. In 1935 a sports saloon model (aka a sports sedan) called the SS Jaguar was released, alongside the SS Jaguar 100, an open-top two-passenger sports car. How did these Jaguar models become the luxury car company we know today?
In 1945, the S.S. Cars were renamed Jaguar Cars Limited to distinguish themselves as a memorable brand.
Jaguar became known for stunning sports cars like the Jaguar XK120 and Jaguar E-TYPE and for international motorsports, winning the 1951 and 1953 Le Mans 24-Hour Race.
In 1965, Jaguar Cars became part of British Motor Holdings Limited, which later merged with the Rover manufacturer Leyland Motor Corporation Limited, creating the British Leyland Motor Corporation.
The British Leyland Motor Corporation became nationalized in 1975 due to financial difficulties, but in 1984 Jaguar became its own company again.
Ford Motors purchased Jaguar in 1999 and purchased Land Rover in 2000, selling both to Tata Motors in 2008.
Who Makes Jaguar?
Jaguar Land Rover is headquartered in Coventry about two hours north of London. There are two design centers and three manufacturing plants across the United Kingdom that make both genuine Jaguar and Land Rover models, while the Halewood location near Liverpool primarily makes Land Rover models.
Experience the Legacy at Jaguar Mission Viejo
Learn more about the Jaguar logo, learn how to make your own car air freshener, then find out what a Jaguar feels like today at Jaguar Mission Viejo. Schedule a test drive and make the trip from Laguna Beach or Irvine to get behind the wheel of a premium luxury vehicle.
Learn More at Jaguar Mission Viejo
The 2020 Jaguar F-PACE is a performance SUV exquisitely designed to exhilarate the senses by blending the thrill of a sports car with the elegance of a luxury SUV. When approaching the F-PACE you'll notice the sports car styling in the aggressive lines of the hood, giving the F-PACE a commanding presence on Coto De Caza area…

The 2019 Jaguar I-PACE brings award-winning design to Coto De Caza roads, with the unique details you look forward to in a Jaguar, from engraved metal treadplates with the Jaguar logo to contrast twin-needle stitching to white interior ambient lighting. Explore Jaguar interior design, technology, seating, and convenience at Jaguar Mission Viejo, then contact us to experience this award-winning electric luxury…

Want to show off the incredible performance and style of your new luxury vehicle? When you're flying down the roads of Coto De Caza, you can include up to five passengers along for the journey thanks to the Jaguar F-PACE seating capacity. This SUV interior includes two rows of seating with an upscale design, including heated and…